Wound support
What if you could have instant access to support for wound-related decision-making considerations along with suggestions for dressing selection and products?
Define the wound

characteristics and get automatic wound measurements easily summarized in a PDF
Relevant clinical

considerations and Mölnlycke

®

dressing selection
Instant access to

information on Mölnlycke

®

wound care products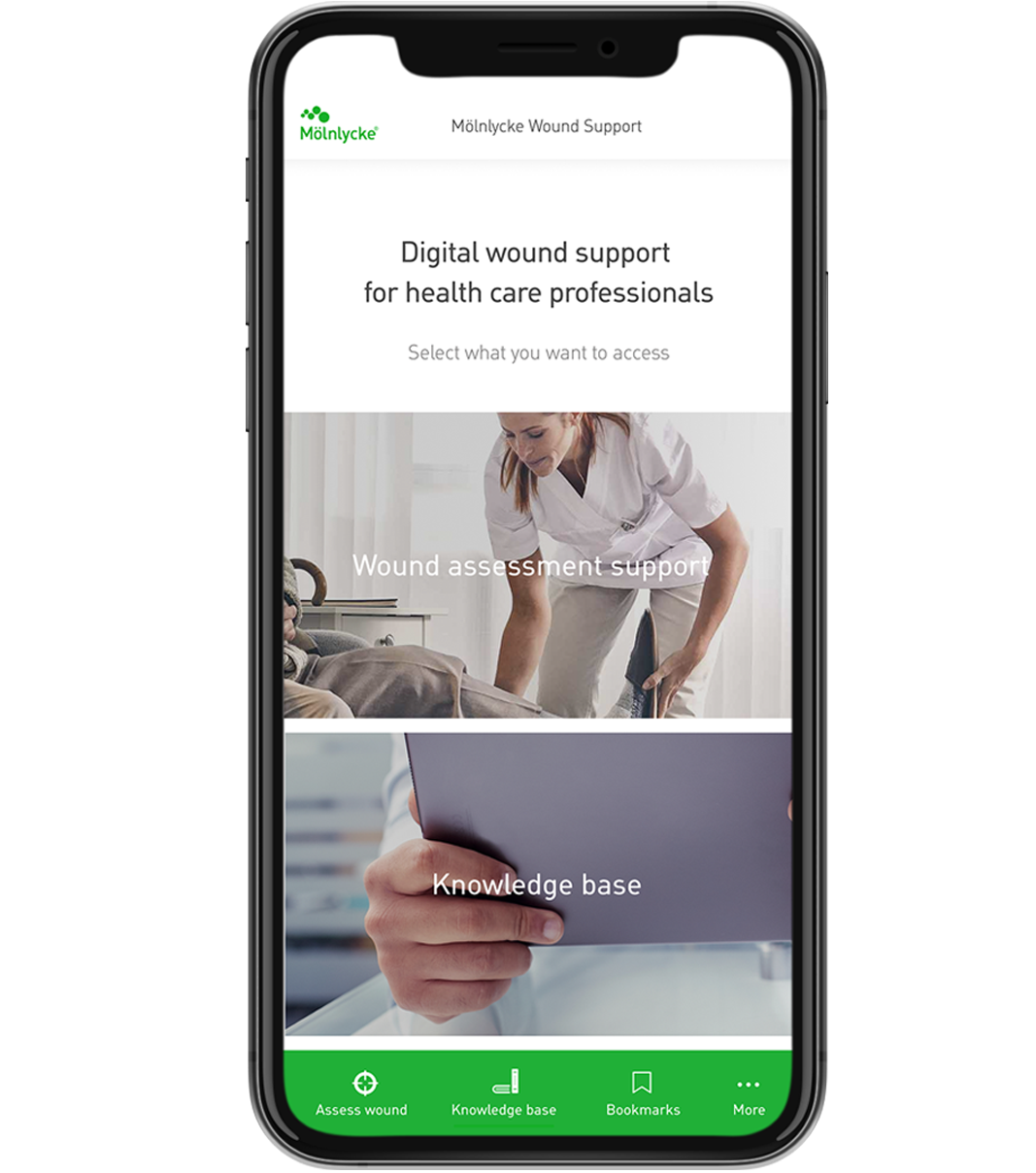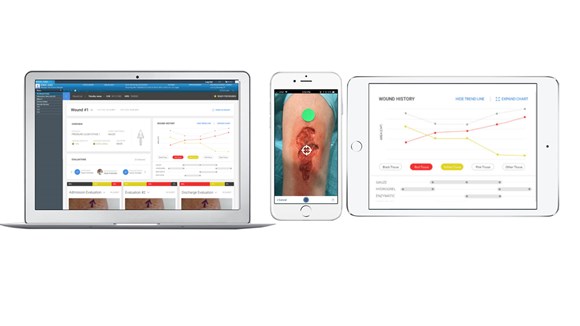 By providing clinical considerations, enabling continuing education, and informing formulary decisions; the Molnlycke Wound Support app is the smart combination of products, technology, data, and insights.
The Molnlycke Wound Support app also utilizes our integrated, evidence-based Clinical Decision Support (CDS) module. We developed CDS with the goal of improving the consistency and quality of wound care delivery, across every healthcare setting.
Healthcare professionals have inspired our journey into Healthcare Intelligence. Their relentless search for new and better ways to care for patients drives us to innovate. They have what it takes to make a difference in the lives of their patients. And they're proving it every day.
DISCLAIMER: THIS APP DOES NOT PROVIDE MEDICAL ADVICE. The information, including but not limited to, text, graphics, images and other material contained on this website are for informational purposes only. No material on this site is intended to be a substitute for independent professional clinical judgement, diagnosis or treatment.