TÖTAL VALUE™
Understanding the Tötal Value™ of wound care standardization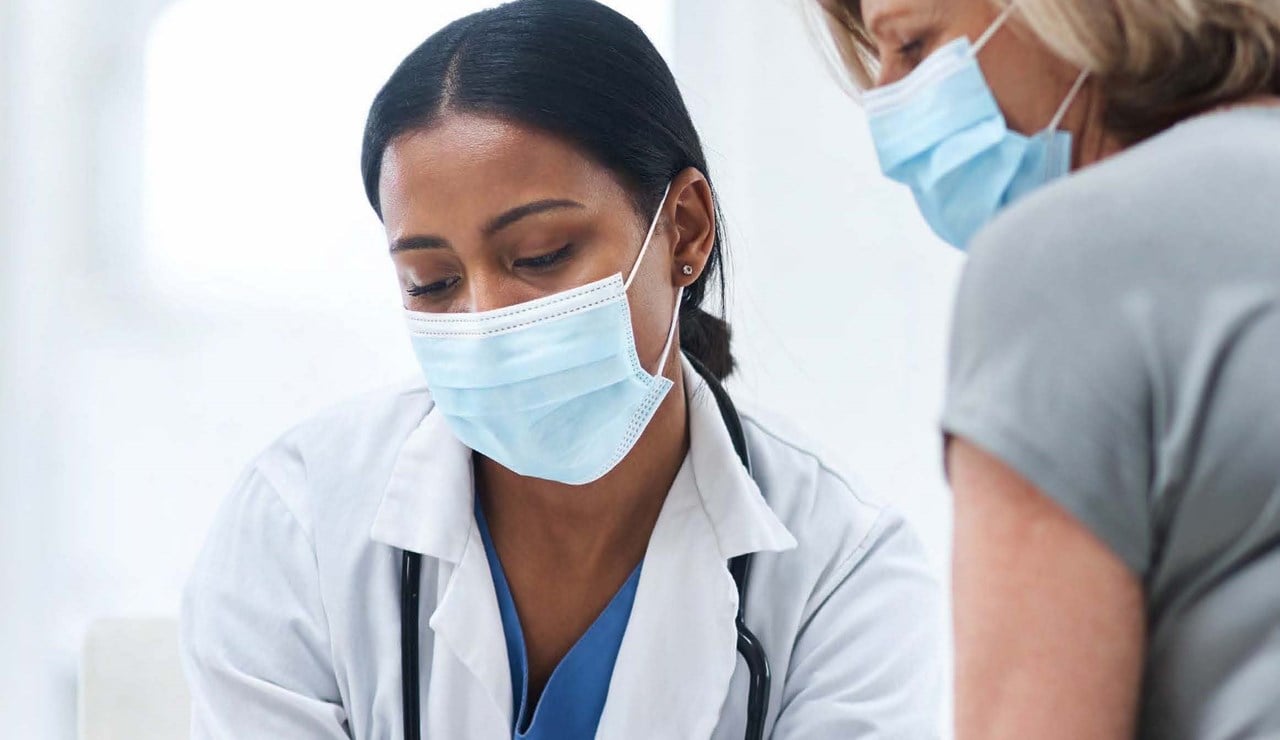 hidden1
hidden2
Wound care has become increasingly important among home health providers due to its quality-of-life implications, as well as the high cost associated with care of chronic wounds. On a national level, there is an uptick in the need for long-term wound care. About eight million Medicare beneficiaries have wound-related conditions. In 2019, the national volume of home health wound care claims checked in at six million.1 This growing need underscores the importance of standardizing wound care to achieve the most effective and efficient care. To reduce costs and avoid redundancy, home-based care providers can implement consistent wound care processes and products to achieve the most cost-effective care.
For its wound care needs, CommonSpirit Health at Home, a postacute care service provider, works with Mölnlycke, a world-leading medical products company whose solutions are designed to help providers minimize true patient care costs by managing the whole value equation, known as "Tötal Value™." CommonSpirit operates more than 1,000 care sites and 142 hospitals across 21 states with home-based care arm CommonSpirit Health at Home offering specialized home care, hospice and home infusion services nationwide.
The organization's partnership with Mölnlycke means lowering total cost — not just product cost — as well as improving outcomes.
hidden1
hidden2
How much lower? For CommonSpirit Health at Home, the figure is $35,000 per month.
In other words, agencies can have their cake and eat it too. In this white paper, you will learn how standardization, and the concept of Tötal Value™ affect decision making, ultimately delivering benefits to home-based care agencies in three key areas: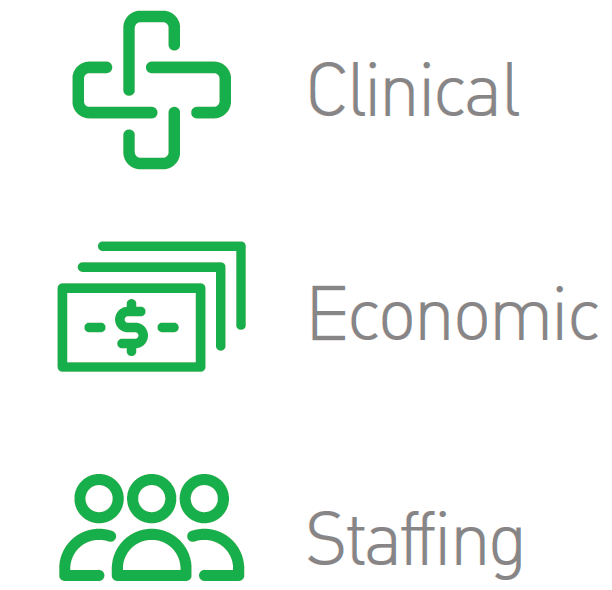 hidden1
hidden2
Wound care, value-based care and cost
As part of its newly approved home health proposed payment rule, the U.S. Centers for Medicare & Medicaid Services (CMS) has issued a nationwide expansion of the Home Health Value-Based Purchasing model (HHVBP). When the rule takes effect in 2023, providers will go up against industry peers on a number of performance measures that could result in a maximum bonus or penalty of 5%.2
For providers, HHVBP means potential upsides, but it also means potential cost pressures. Fortunately, agencies have experience with these pressures, having now operated under the Patient-Driven Groupings Model (PDGM) since January 1, 2020. This was a complete overhaul to the payment system, geared toward prioritizing value over volume.


hidden1
hidden2
$35,000 monthly savings
With Mölnlycke, CommonSpirit Health at Home has achieved a $35,000 decrease in monthly wound spend — allowing each of its home health and hospice agencies to use these savings for other important operational and clinical needs.
hidden1
hidden2
Among the many changes that came with PDGM was the reimbursement opportunity surrounding wound care. Of the 12 clinical groupings under the payment model, wounds present one of the highest potentials for reimbursement, according to wound care specialty provider Swift Medical.
With all of this in mind, providers are looking to avoid landmines and lean into opportunities.
"With our internal growth as an organization, the expansion of post-acute care service needs, and an increased number of patients with wounds, we identified areas of inefficiencies in our current wound care program," says Andrea Callahan, RN and manager of clinical innovation and efficiency with CommonSpirit Health at Home. "Without standardization and without quality evidence-based wound care products, we saw a decline in patient outcomes and clinician satisfaction. In attempts to achieve all of the benefits a standardized wound care approach can bring, we looked to partner with a company with proven results and quality products: Mölnlycke Health Care.
With Mölnlycke, CommonSpirit Health at Home has achieved a $35,000 decrease in monthly wound spend — allowing each of its home health and hospice agencies to use these savings for other important operational and clinical needs.
hidden1
hidden2
4 Reasons CommonSpirit Turned to Mölnlycke
Andrea Callahan notes four key reasons that CommonSpirit Health at Home sought a wound care standardization partner.
• Standardization of wound care protocols
• Clinician education and support
• Quality evidence-based products on formulary
• A redundant formula that led to high-cost, low-utilization items
hidden1
hidden2
Bottom line is the bottom line: Price at the pump is not going to work as post-acute reimbursement reform shifts to value-based care.
hidden1
hidden2
3 Top Benefits of Wound Care Standardization
In addition to cost savings and improved patient outcomes, providers realize benefits of wound care standardization in three key areas.


4 Steps to Create Tötal Value™ in Wound Care
Providers that have achieved Tötal Value™, decreasing costs and enhanced safety, have mastered these four areas.
Select your goals. Start with both a clinical goal and a financial goal


Build your team. Build a team of clinicians for discovery/decision making, and one tailored to reach your aforementioned goals


Find your partner. Partner with a wound care manufacturer that brings value beyond line-item cost savings, including:

Educational resources for ease in clinician use
Ongoing training, education and support
Evidenced-backed products
Support guided by datadriven outcomes



Measure your effort.
hidden1
hidden2
Clinical Benefit
Consistency in care contributes to clinical efficiency. When providers standardize and use evidence-based solutions to do so, the organization sees higher patient and clinician satisfaction, enhanced financial and clinical outcomes and maximization of nursing time and talent.
When seeking solutions, providers should make clinicians an essential part of the purchasing process. This involvement in the process can be as informal as getting the clinician and a businessperson in the same room to discuss a potential purchase. A clinician's experience is a vital resource.
Economic Benefit
Providers need tools that will solidifytheir organization in a way that's attractive to referral sources and potential partners. Along these lines, finding a vendor partner that is committed to Tötal Value™ is paramount.
"When an organization compares the true performance of a wound dressing in a clinical setting, it can build a reputation of success that can help grow its referral base, allowing wound care to become profitable," says Deborah Nelson, regional clinical specialist at Mölnlycke.
Staffing Benefit
Clinicians often rely on their employer to provide the depth and cadence of continuing education. Particularly for organizations confronting rising staffing challenges, wound care education and support can serve as a tool to help clinicians — even those not expert in wound care — with the tools they need to provide continuous quality care. Cutting down on bedside frustrations can lead to greater staff satisfaction and retention.
Mölnlycke provides many bedside tools including:
Wound care app support
Compliance programs and tools
Clinical education resources
Realized cost savings on wound care is a measurable outcome, while both additional referrals and new prospective partnerships can lead to new business development.
These tools are used directly by staff including both the app and paper-based resources for those who are providing service in remote areas without reliable internet access. Even clinical staff who are not trained experts in wound care can consult the platform's wound care dressing selection guide created by wound care experts, spanning an algorithm to assist in bedside decisions.
Part of the Tötal Value™ that Mölnlycke contributes is due to the excellent staff education and ongoing support.
hidden1
hidden2
"When an organization compares the true performance of a wound dressing in a clinical setting, it can build a reputation of success that can help grow its referral base, allowing wound care to become profitable.

"
Deborah Nelson
Regional clinical specialist
Mölnlycke
hidden1
hidden2
Finding the right partner
When trying to identify the right partner, agencies must keep in mind that not all products are created equal. Finding the right solution will make a key difference within an organization. Agencies should avoid getting drawn in by unproven hype and focus on factors such as, product quality, clinical performance, society guidelines and solutions that your staff and patients will use.
"Mölnlycke provides high quality, evidence-based products that are staples within the industry," Callahan says. "With their support, we were able to achieve an efficient, evidence-based formula that provided us the stabilization we needed to execute a standardized wound care program. They were instrumental in the initial roll-out of education and they continue to provide that foundation of knowledge and support needed by our agencies and clinicians. Mölnlycke has truly taken this journey with us and continues to assist us based on our quality and service data driven outcomes to ensure the wound care program is as successful as it can be. They are a true partner in our success."
hidden1
hidden2
References
1. "Home Health Providers Lean Into Wound Care in Post-PDGM World" — Home Health Care News, Feb. 10, 2020
2. "CMS Finalizes Home Health Value- Based Purchasing Expansion, 3.2% Rate Increase" — Home Health Care News, Nov. 2, 2021