see the proof
Finite element modeling
Using finite element modeling to study tissue deformations

The image above shows the impact of different dressings in protecting soft tissues from compression and shear at the end of Day 1 using FE modeling methodology. Mepilex® Border is the only dressing that can provide durable soft tissue protection from compression and shear throughout its wear time.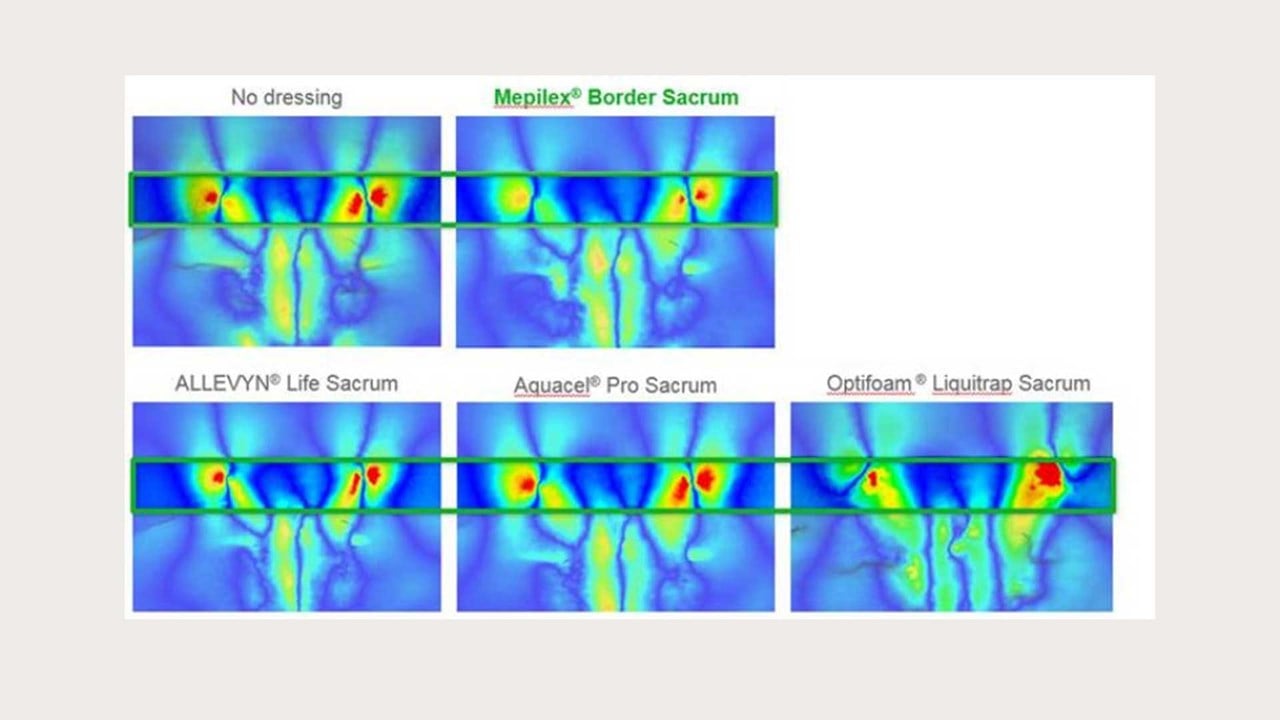 Used since the 1960s as a standardized engineering approach and recognized by the FDA in the field of medical devices, finite element (FE) modeling is a well-validated advanced computer simulation program that studies the impact of multiple forces on material stress and deformation. New literature supports FE modeling as a more clinically meaningful assessment of how a combination of extrinsic factors such as pressure, shear and friction together affect tissue deformations. This methodology is more clinically relevant than pressure distribution models that look at only one extrinsic factor in isolation, such as a steel ball on a hard surface.
Used in pressure injury prevention to quantify internal strains and stresses in weight-bearing parts, including the heels and buttocks.
Provides a realistic, anatomical representation of the human body with the ability to simulate the complex movement of multiple tissue layers, each with different strengths and flexibility.
Superior to pressure mapping that measures the effect of pressure only at skin level using a non-anatomic, hard surface.