event
Flex Technology at EWMA Krakow
June 11, 2018
Get the proprietary Flex Technology experience at the 28th EWMA.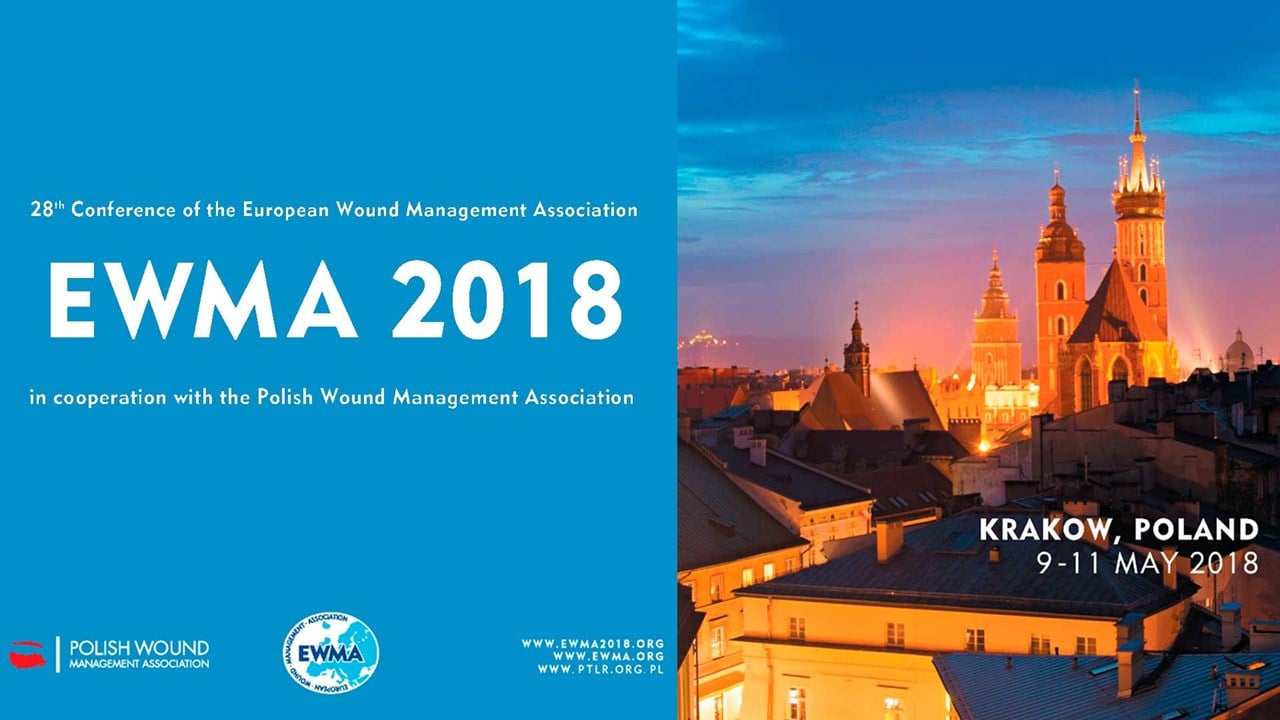 hidden1
hidden2
The 28th European Wound Management Association (EWMA) Conference will be held in Krakow, Poland from 9-11 May 2018, with the theme 'New Frontiers in Wound Management'.
The EWMA conference offers high-level scientific presentations, networking activities and an excellent opportunity to exchange knowledge with international colleagues.

To read more about the congress and for registration, please visit: http://ewma.org/

Mölnlycke at EWMA

You're more than welcome to grab a coffee with us at booth D304 – follow our lab tests and their amazing results; and witness some of our most exciting launches to date.
Mölnlycke Symposium A (English)
10 May, 10.00-11.00
Title: Novel technology for advanced wound dressings – first clinical outcomes from an international multi-disciplinary perspective
Speaker: Paul Chadwick
Chair: Karen Ousey
Mölnlycke Symposium B (English)
9 May, 15.30-16.30
Title: Complex Acute Wounds - Skin Tears (ISTAP)
Speakers: Kimberly LeBlanc, Karen Campbel and Kevin Woo

Mölnlycke Symposium C (Polish)
10 May, 16.00-17.00
Topics:
Dostępne techniki zmiany opatrunków – gdzie jesteśmy i dokąd zmierzamy? - Agnieszka Wołowicz
Opatrunki z Ag – do czego pasuje srebro? - Dr. Marcin Malka
Ambulatoryjny przeszczep skóry – szybki kurs dla początkujących. - Dr. Bartosz Ziemiecki
Opatrunki okluzyjne – kiedy musi być szczelnie? - Dr. Marcin Malka
Register for our symposia through the form on this page.

Location: EXPO Krakow

The EXPO is located 7 km from the city center and there a buses organised by the EWMA organisation that will take you to and from the congress during the three days.

EXPO Krakow
31-586 Krakow, Poland
9 Galicyjska Street

Please email info@molnlycke.com if you have any questions regarding the EWMA Congress.