Antiseptic Skin Cleanser
Hibiclens
A 4% chlorhexidine gluconate solution for patient skin antisepsis.
-/-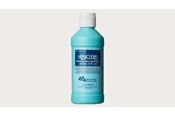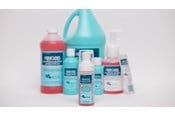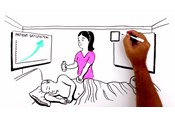 Clinicians around the world are under constant pressure to reduce hospital-acquired infections (HAI). Infection rates are falling, yet one in 25 hospital patients still acquires an HAI. Daily patient bathing can help you protect more of your patients.
Did you know Hibiclens® has been trusted by healthcare professionals just like you for more than 40 years? Its efficacy and safety is proven. This antiseptic skin cleanser provides effective defense against the spread of infections in your facilities. The active ingredient, chlorhexidine gluconate (CHG), begins to kill germs on contact. It bonds with the skin and keeps on killing microorganisms, even after washing.
Clinical studies show that a 4% CHG solution such as Hibiclens can help reduce facility infection rates, resulting in a significant economic gain. In large peer-reviewed studies, daily bathing with CHG showed significant reductions in infection rates.
Washes clean, leaving a layer of CHG protection without sticky residue
Incorporates easily into a patient's usual skin cleansing routine
hidden1
hidden2
Further product information
When to use Hibiclens
With multiple indications, Hibiclens has a great deal of utility throughout the hospital facility. The 4% chlorhexidine gluconate solution is in a gentle, skin cleansing base that can be used for:
Daily patient bed baths, as part of a horizontal infection prevention approach
Preoperative / postoperative showering and decolonization, as part of surgical site infection prevention bundles
Surgical hand scrubbing
Personnel hand washing
Preoperative skin preparation
Product details
| | | |
| --- | --- | --- |
| Code | Description | Units/case |
| 57504 | Hibiclens 4 oz | 48 |
| 57508 | Hibiclens 8 oz | 24 |
| 57516 | Hibiclens 16 oz with pump | 12 |
| 57517 | Hibiclens packettes | 400 |
| 57532 | Hibiclens 32 oz | 12 |
| 57541 | Hibiclens 4 oz wide neck pack with pump | 24 |
| 57591 | Hibiclens gallon | 4 |
| 59910 | Hibi® Universal Bathing System | 48 |
hidden1
hidden2
Preoperative Reminder
The new Hibiclens® patient compliance bundle utilizes multiple teaching methods that allow the patient to see, hear, and experience the preoperative showering process. Proper education has demonstrated success at improving compliance for home-based patient therapies, and we are applying this to surgery preparation.