Antimicrobial all-in-one dressing
Mepilex Border Ag
All-in-one antimicrobial foam dressing for medium to high exuding wounds
-/-
Mepilex Border Ag antimicrobial bordered foam dressing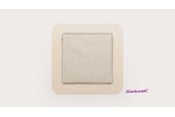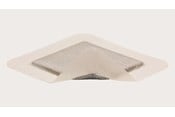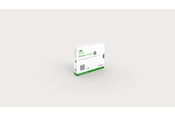 Mepilex® Border Ag is an all-in-one antimicrobial foam dressing that effectively absorbs and retains exudate and maintains a moist wound environment. The Safetac® technology layer seals the wound edges, which prevents the exudate from leaking onto the surrounding skin and minimizes the risk of maceration. The Safetac technology layer allows that the dressing can be changed without damaging the wound or surrounding skin or exposing the patient to additional pain.
Mepilex Border Ag starts to inactivate wound related pathogens within 30 minutes with sustained effect up to 7 days. By reducing the number of microorganisms, Mepilex Border Ag may also reduce odor.
Minimizes pain and trauma at dressing change
Effective, sustained release of silver
Self-adherent - no secondary fixation required
Promotes patient comfort during wear
Low potential for skin irritation and allergy
Barrier to outside moisture, viruses and bacteria†
† Microbes larger than 25 nm.
Sloughy wound
Medium to high exudation
Painful wound
Infected wound
Fragile skin
Foot ulcer
Leg ulcer
Burn
Traumatic wound
Pressure ulcer
Bordered foam dressings
Antimicrobial dressings
Absorbent dressings
Mepilex
hidden1
hidden2
Further product information
When to use Mepilex Border Ag
Mepilex Border Ag is indicated for the management of exuding wounds such as leg and foot ulcers, pressure ulcers, partial thickness burns, traumatic and surgical wounds.
How to use Mepilex Border Ag
Watch how you easily apply our all-in-one Mepilex Border Ag dressing. Start by cleaning the wound prior to applying the dressing. And ensure the dressing foam overlaps the wound bed by at least 2 cm onto the surrounding skin.
NB: For full instructions for use, see the packaging IFU.
Ordering information
| | | | |
| --- | --- | --- | --- |
| Product code | Size | Pcs/box | Pcs/case |
| 395290 | 3˝x 3˝ (7.5 x 7.5 cm) | 5 | 70 |
| 395390 | 4˝x 4˝ (10 x 10 cm) | 5 | 50 |
| 395490 | 6˝x 6˝ (15 x 15 cm) | 5 | 50 |
| 395690 | 6˝x 8˝ (15 x 20 cm) | 5 | 45 |
| 395890 | 4˝x 8˝ (10 x 20 cm) | 5 | 35 |
| 395790 | 4˝x 10˝ (10 x 25 cm) | 5 | 35 |
| 395990 | 4˝x 12˝ (10 x 30 cm) | 5 | 25 |
hidden1
hidden2
Products and solutions
Related products