Press Release
Mölnlycke Health Care Receives the 2023 Medical/Surgical Excellence Award from Vizient
October 26, 2023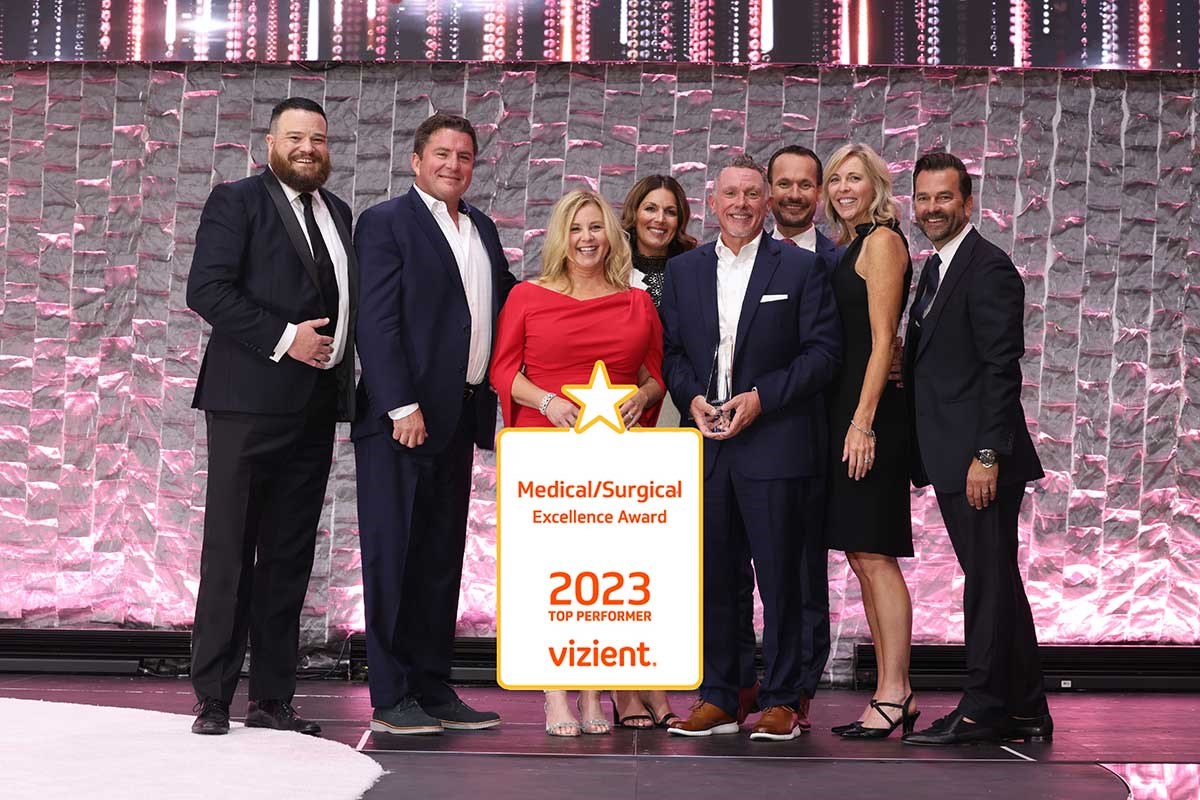 ATLANTA, GA, September 29, 2023 – Mölnlycke has received a Medical / Surgical Excellence Award from Vizient, Inc., the nation's largest provider-driven health care performance improvement company. The recognition was announced at the 2023 Vizient Connections Summit, held Sept. 18-21 in Las Vegas, NV.
Supplier Excellence Awards honor Vizient-contracted suppliers for their superior service, support, reliability, ethics and integrity in collaboration with Vizient and Vizient provider customers. These suppliers are committed to value creation and improving total cost of care. This year, Vizient recognized Mölnlycke in the Medical / Surgical category.
"We are pleased to recognize Mölnlycke with the 2023 Medical / Surgical Excellence Award," said Simrit Sandhu, Executive Vice President, Clinical Supply Solutions, Vizient. "This award honors the outstanding achievements of Mölnlycke in helping Vizient provider customers optimize their cost, quality, and market performance."
"Mölnlycke is honored and humbled to receive Vizient's prestigious award," said Jeff Ciardi, Mölnlycke's U.S. Commercial Vice President of Strategic Accounts and Health Economics. "Thank you Vizient, the provider community, and our National Accounts Team led by Stephanie Nead for your support, trust and partnership during these extraordinary times."
###
About Mölnlycke
Mölnlycke is a world-leading medical products and solutions company that develops and brings to market innovative wound care and surgical solutions along the entire continuum of care – from prevention to post-acute settings.
MEDIA CONTACT:
Jennifer Doak, Global Communications Director – Wound Care
jennifer.doak@molnlycke.com Phone: +1-678-206-6179