Article
Value. What's in a Name?
Experts share recommendations on accessing value through supplier partnerships.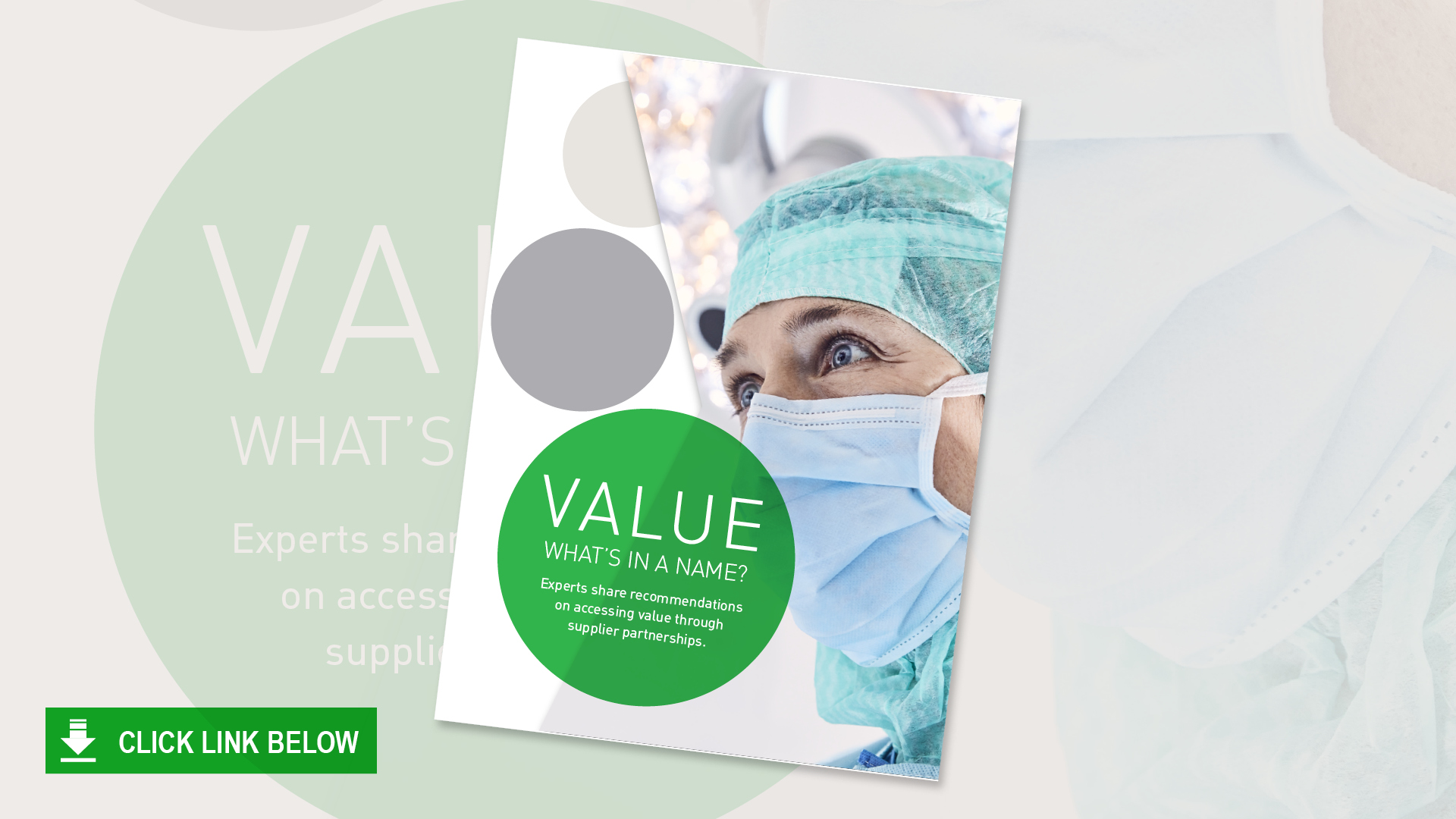 Let's start at the beginning. Actually, back to the very beginning, or close to it at least. Consider the Greek word αξία ("axia"). It was translated to mean a variety of things, namely: worth, merit, valuation, denomination, and worthiness. Yet, thousands of years later, here we sit, debating the true meaning of its root word value. Yes, that tricky homonym that escapes a clear consensus across the health care landscape, invoking the use of equations depicting outcomes over cost, while at the same time confusing the less astute with contrasting terms such as affordability. Promises of value in healthcare abound and truly, the seas of change have moved the paradigm from volume to value-based reimbursement.
Over time, suppliers have promised healthcare organizations (HCO) ever-increasing assurances of value as it relates to clinical outcomes and the associated costs of a single product or service. In fact, if you added up all the perceived value discussed by suppliers ad nauseum, it would be difficult to understand why the HCO has not achieved a negative spend each year!
So, where do the discrepancies lie? Are the clinical outcomes tangible and measurable? Is it the promise of decreasing relative risk or absolute risk? Should cost be defined as unit cost, total cost of care, cost of ownership, cost over the continuum, or cost avoidance? More importantly, what is the long-term financial result that these goods and services will have, e.g. our ability to reduce readmissions, prevent infections, improve patient satisfaction, etc.?
Read the full whitepaper here.