Antimicrobial exudate transfer layer
Mepilex Transfer Ag
Antimicrobial foam exudate transfer dressing for exuding burns and wounds
-/-
Mepilex Transfer Ag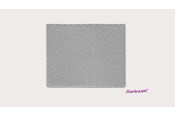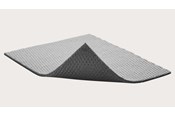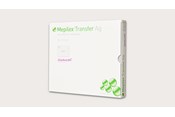 Mepilex® Transfer Ag is a thin and conformable, antimicrobial wound contact layer. The Safetac® technology layer allows direct contact to the wound and the surrounding skin, including uneven surfaces. As the Safetac technology layer seals around the wound, the foam structure of Mepilex Transfer Ag allows exudate to move vertically into a secondary absorbent dressing. Mepilex Transfer Ag maintains a moist wound environment in combination with an appropriate secondary dressing.
Mepilex Transfer Ag inactivates wound related pathogens within 30 minutes with a sustained effect up to 14 days. By reducing the number of microorganisms, Mepilex Transfer Ag may also reduce odor.
Minimizes pain and trauma at dressing change
• Effective, sustained release of silver provides rapid antimicrobial effect within 30 minutes that is sustained for up to 14 days
• Promotes patient comfort during wear
• Conforms well to body contours
• May be cut to desired shapes
• Effective under compression bandages
Further product information
When to use Mepilex Transfer Ag
Mepilex Transfer Ag is indicated for the management of a wide range of exuding wounds such as leg and foot ulcers, pressure ulcers, partial thickness burns, traumatic and surgical wounds, where there is a risk of infection.
How to use Mepilex Transfer Ag
Instructional videos showing how to apply Mepilex Transfer Ag.
Thigh application
Ordering information
| | | | |
| --- | --- | --- | --- |
| Product code | Size | Pcs/box | Pcs/case |
| 394190 | 4˝ x 5˝ (10 x 12.5 cm) | 5 | 50 |
| 394890 | 6˝ x 8˝ (15 x 20 cm) | 10 | 50 |
| 394590 | 8˝ x 20˝ (20 x 50 cm) | 2 | 12 |
| 394990 | 4˝ x 47˝ (10x120 cm) 1 | 1 | 9 |
Products and solutions
Related products