Foam dressing for exuding wounds
Mepilex XT
Highly-absorbent foam dressing for normal and viscous exudate
-/-
Mepilex XT foam dressing for exuding wounds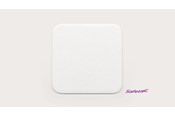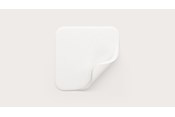 Mepilex® XT foam dressing is designed for moderate exuding wounds. It handles more fluid and absorbs fluid faster than other foam dressings. This conformable and versatile dressing can be used to manage wounds with low to high viscosity exudate, during any exuding wound healing stage. Mepilex XT includes our Safetac® wound contact layer. Safetac is designed to seal the wound margins to protect skin from damaging leakage and maceration.
Handles more fluid than other foam dressings
Absorbs fluid faster than other foam dressings
Manages low and high viscosity fluid and can be used on all exuding wound-healing stage
Requires fewer dressing changes compared to other foam dressings and may lead to reduced treatment costs
May be used under compression
Sloughy wound
Red granulated wound
Low to medium exudation
Medium to high exudation
Viscous exudate
Painful wound
Superficial wound
Fragile skin
Foot ulcer
Leg ulcer
Traumatic wound
Pressure ulcer
Insertion site
Non-bordered foam dressings
Absorbent dressings
Mepilex
hidden1
hidden2
Further product information
When to use Mepilex XT
Mepilex XT is designed for a wide range of acute and chronic exuding wounds in all healing stages, such as leg and foot ulcers, pressure ulcers and traumatic wounds.
hidden1
hidden2
How to use Mepilex XT
Watch how you easily apply our Mepilex XT dressing foam for exuding wounds.
Ordering information
| | | | |
| --- | --- | --- | --- |
| Product code | Size | Pcs/box | Pcs/case |
| 211100 | 4˝ x 4˝ (10 x 10 cm) | 5 | 70 |
| 211200 | 4˝ x 8˝ (10 x 20 cm) | 5 | 45 |
| 211300 | 6˝ x 6˝ (15 x 15 cm) | 5 | 25 |
| 211400 | 8˝ x 8˝ (20 x 20 cm) | 5 | 20 |