Natural rubber latex surgical underglove
Biogel Indicator Underglove
Latex surgical underglove for use alone or as part of the Biogel® Puncture Indication® System™
-/-
Biogel Indicator Underglove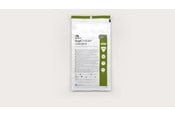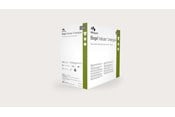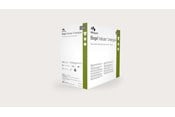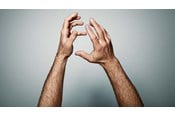 Biogel® Indicator® Underglove is designed for you to wear beneath your preferred Biogel surgical glove. The smooth outer surface makes it easy to don a Biogel overglove, for the protection of a double-gloving Puncture Indication System.
The natural rubber latex provides feel, sensitivity and dexterity. It's dark green – for optimal contrast with blood – working with our Biogel Puncture Indication System technology to create Best-in-Class perforation detection.wig To protect you and your patients.
A Puncture Indication System with clear, fast and large perforation indicatione
A clinical study shows non-Biogel gloves are at least 3.5 times as likely to fail compared to Biogel gloves
Every glove (100%) is air inflation tested for holes typically not detected in a visual inspection
Reduced risk of a hole with an industry-leading AQL of 0.65, determined post packaging
Low endotoxin level (<20 EU/pair) which may reduce the risk of post-operative complications
hidden1
hidden2
Eliminating latex can actually reduce your costs
hidden1
hidden2
A recent published study analyzed the clinical and operational costs related to the use of natural rubber latex gloves. The study found that the costs associated with latex allergy events and latex-related O.R. teardowns outweighed the line-item costs of synthetic or latex-free gloves. After the facility converted to Biogel synthetic gloves, they were able to reduce their overall costs by 25%, saving over $74,000.
Are your facility's glove choices allowing safety and savings to slip through your fingers? Maybe it's time to take a closer look at the power of a partnership with Mölnlycke. To learn more about the study or have a Biogel expert contact you, please click below.
hidden1
hidden2
Further product information
Product details
| | | |
| --- | --- | --- |
| Ref | Size | Pairs |
| 31255 | 5.5 | 50/Box |
| 31260 | 6 | 50/Box |
| 31265 | 6.5 | 50/Box |
| 31270 | 7 | 50/Box |
| 31275 | 7.5 | 50/Box |
| 31280 | 8 | 50/Box |
| 31285 | 8.5 | 50/Box |
| 31290 | 9 | 40/Box |
4 boxes per case
hidden2
Products and solutions
Related products