Biogel Optifit Orthopedic
Sterile, powder-free, natural rubber latex surgical glove.
-/-
Biogel Optifit Orthopedic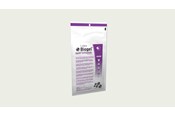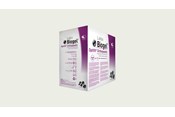 Biogel® Optifit®Orthopaedic, is a sterile, powder-free, natural rubber latex surgical glove. Typically 10% thicker than Biogel® Surgeons to give extra durability for more rigorous procedures. With a specially treated slip-resistant surface for extra grip and control, Optifit® gloves have an anatomically engineered gauntlet fit to minimize cuff roll-down and maintain glove position regardless of gown materials. Recommended for all orthopaedic surgeries or procedures where extra durability is important.
Unique Biogel coating on the inner surface
Makes gloves easy to don even with damp hands
Soothes the skin to help prevent mositure loss
Beaded cuff for added security
Every glove is air inflation tested and visually inspected for quality and user confidence
Industry leading AQL freedom from holes of 0.65
Powder-free to elimate starch powder-related complications
Minimizes risk of allergic reactions to aerosolized natural rubber latex proteins
Typically contains 50μg or less of water-extractable proteins
Low dermatitis potential - this product demonstrated reduced potentail for sensitizing users to chemical additves
Improved efficiency as less gloves are wasted

Non-pyrogenic
Additional features
Curved finger design
Typically 10% thicker than Biogel Surgeons
Micro-roughened surface
Natural rubber latex

Biogel polymer coating
Natural rubber latex
Speciality
hidden1
hidden2
Eliminating latex can actually reduce your costs
hidden1
hidden2
A recent published study analyzed the clinical and operational costs related to the use of natural rubber latex gloves. The study found that the costs associated with latex allergy events and latex-related O.R. teardowns outweighed the line-item costs of synthetic or latex-free gloves. After the facility converted to Biogel synthetic gloves, they were able to reduce their overall costs by 25%, saving over $74,000.
Are your facility's glove choices allowing safety and savings to slip through your fingers? Maybe it's time to take a closer look at the power of a partnership with Mölnlycke. To learn more about the study or have a Biogel expert contact you, please click below.
hidden1
hidden2
Further product information
Ordering information
| | | |
| --- | --- | --- |
| Ref | Size | Pairs |
| 31060 | 6 | 40/Box |
| 31065 | 6.5 | 40/Box |
| 31070 | 7 | 40/Box |
| 31075 | 7.5 | 40/Box |
| 31080 | 8 | 40/Box |
| 31085 | 8.5 | 40/Box |
| 31090 | 9 | 40/Box |
4 boxes per case