Article
Leading the way in prevention
Hospital-acquired pressure ulcers are common, costly and deadly. Pressure ulcers cause approximately 60,000 deaths annually in the U.S. and have an estimated cost of treatment ranging from $500 to $150,000 (USD).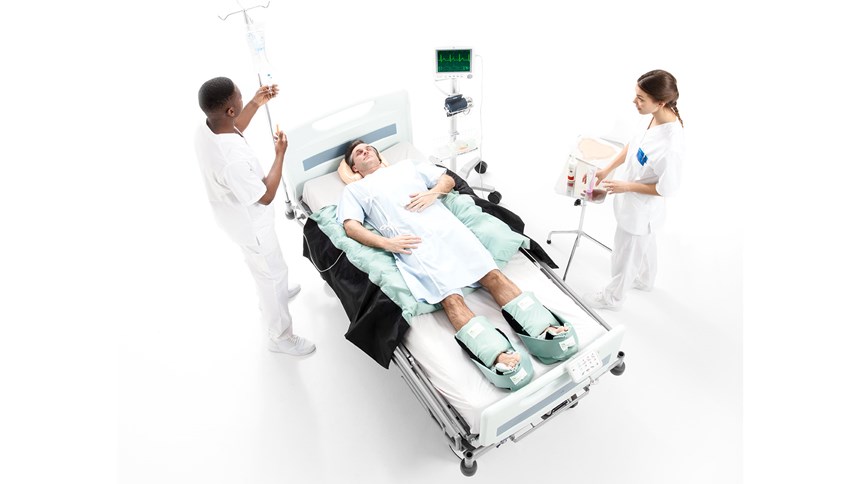 Mӧlnlycke is committed to helping hospitals and caregivers eliminate pressure ulcers, with initiatives and support focused on science, clinical evidence and health economics.
The science behind pressure ulcer prevention
Repositioning and prophylactic dressings to protect high-risk patients are two strong recommendations in international pressure ulcer prevention guidelines. These preventive measures help address the extrinsic forces that can cause pressure ulcers: pressure, friction, shear and microclimate.
Extensive research and innovative technology were employed to develop Mӧlnlycke's pressure ulcer prevention solutions. Our turning and positioning solutions are uniquely designed to improve patient comfort while reducing the risk of pressure ulcers. Mepilex dressings, with their unique Deep Defense™ technology, play an important role in pressure ulcer prevention protocols.
Learn more about Mepilex Border dressings for pressure ulcer prevention
Learn more about Mӧlnlycke's turning and positioning solutions
Unmatched clinical evidence
Only Mӧlnlycke's Mepilex Border dressings have more than 80 pieces of clinical evidence including five randomized clinical trials (RCTs) demonstrating the isolated effect of prophylactic dressings in preventing pressure ulcers. No other dressing designed for sacrum or heel protection has evidence demonstrating its isolated effectiveness in pressure ulcer prevention.

This evidence includes three international clinical guideline documents which incorporate recommendations based on available research and expert opinion. Although the guidelines are not brand specific, the underlying clinical evidence only identifies Mepilex Border.
View the clinical evidence for Mepilex Border dressings
The economics of pressure ulcer prevention
Studies have shown that healthcare providers can realize substantial savings by investing in prevention strategies rather than paying to treat pressure ulcers.

Real-world health economic evidence for Mepilex Border Sacrum shows a $200,000-600,000 cost savings with $77 reduction in per patient treatment costs in a cohort of 1.03m patients. The 6-year observational study by William Padula, PhD, Johns Hopkins Bloomberg School of Public Health, published in the JWOCN, examined Stage 3, 4 or Unstageable hospital-acquired pressure ulcer outcomes in 38 academic medical centers and a cohort of 1.03 million high- risk patients between 2010-2015.
The average academic medical center saw a reduction of 1 reportable pressure injury per quarter, saving 4 patients per year from serious pressure injury. This equals an average $77 reduction in per patient treatment cost and potential savings of $200,000 to $600,000 per year per hospital.
See how much hospitals worldwide have saved by using Mepilex Border dressings prophylactically
Deep Defense™ is a trademark of Mölnlycke Health Care.
wound management
pressure ulcers
article
hidden1
hidden2
5 Layers 1 Truth
hidden1
hidden2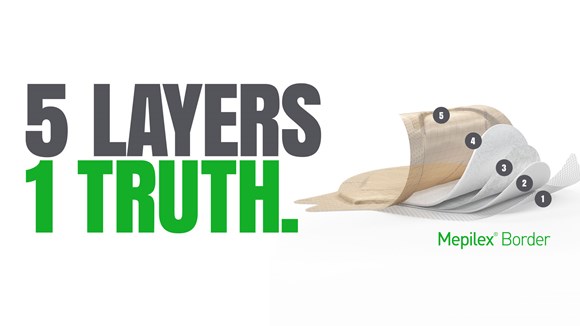 See the Proof
Don't be misled – no other dressing has the clinical evidence or demonstrated economic impact of Mepilex Border.

We invite you to see the proof for yourself.
hidden2
Products and solutions
Mölnlycke related products