Product property
Mepilex Border Flex can be used for up to 7 days
Mölnlycke's Mepilex® Border Flex range of dressings have up to 7 day wear time, smart exudate management that balances exudate absorption and breathability, and an Exudate Progress Monitor that give you and your patients the confidence to leave the dressing in place.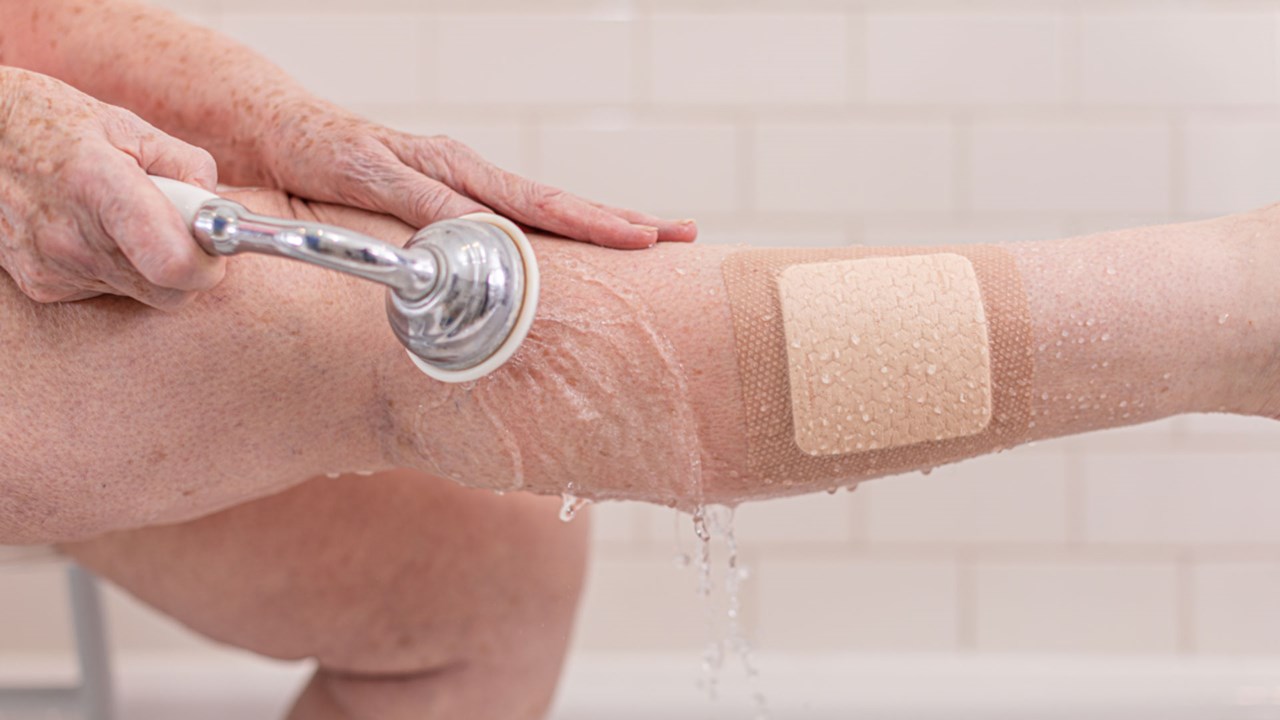 The dressing is also water resistant to allow the patients to shower.
Mepilex® Border Flex may be left in place up to 7 days, depending on the condition of the wound and surrounding skin, or as indicated by accepted clinical practice. Learn more about the dressing by visiting the product page.
hidden1
hidden2
How Exudate Progress Monitor works
Leaving wounds undisturbed contributes to optimal conditions for healing. The Exudate Progress Monitor gives you the confidence to leave the dressing in place for longer. Please see the application guide for additional usage and application guidance.
hidden1
hidden2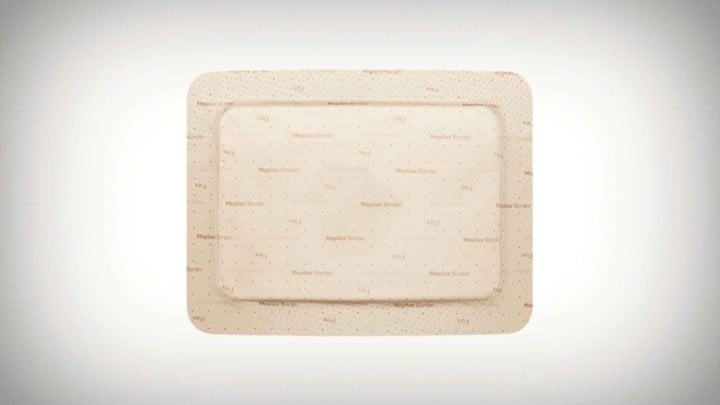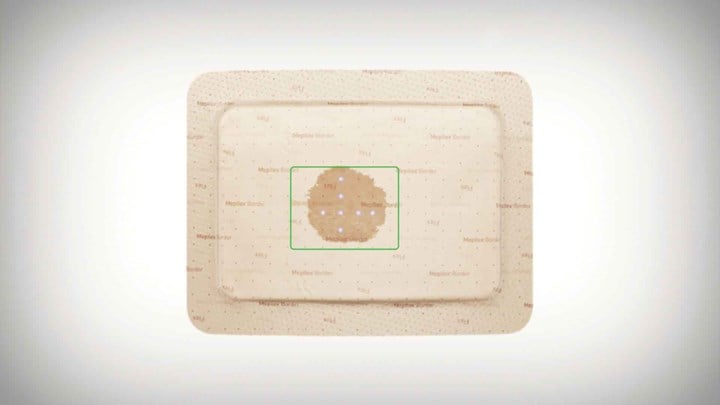 e.g. 4x4 cm
As exudate spreads, you can record a dot count that reflects fluid volume in the dressing.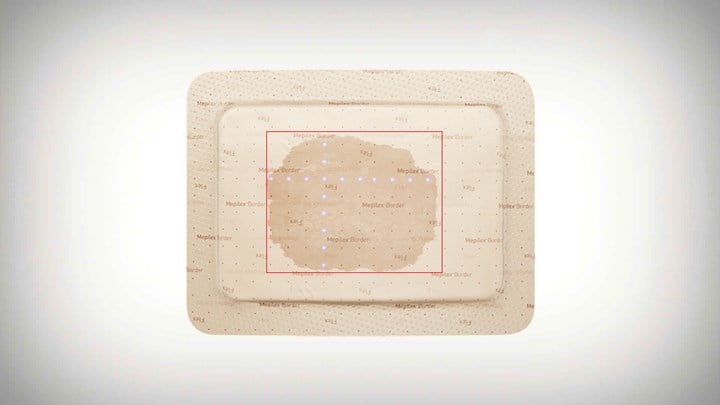 e.g. 8x10 cm
You can then refer to the recorded dot count to help monitor exudate trends.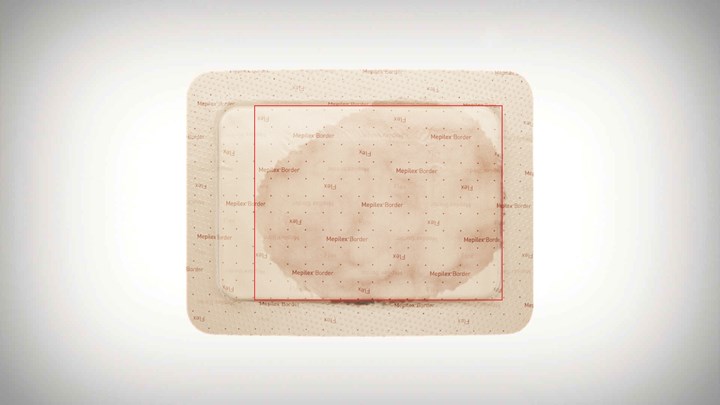 e.g. 10x14 cm
The dressing is saturated when the exudate strikethrough has reached 3 edges (time to change).*
hidden1
hidden2
* Wound inspection and dressing change frequencies are driven by clinical decision and should be at the discretion of the treating clinician
Learn more below on how to use our Mepilex Border Flex dressings can support undisturbed wound healing.
hidden1
hidden2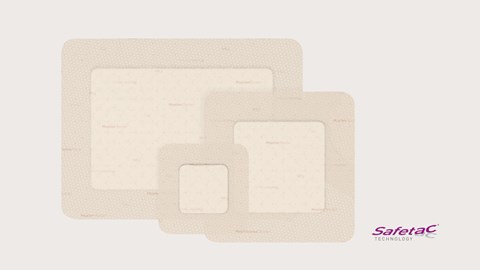 Mepilex Border Flex
Mepilex Border Flex
Designed for Undisturbed Wound Healing