Five-layer bordered foam dressing with 360°-degree flexibility
Mepilex Border Flex
Designed to conform and stay on
-/-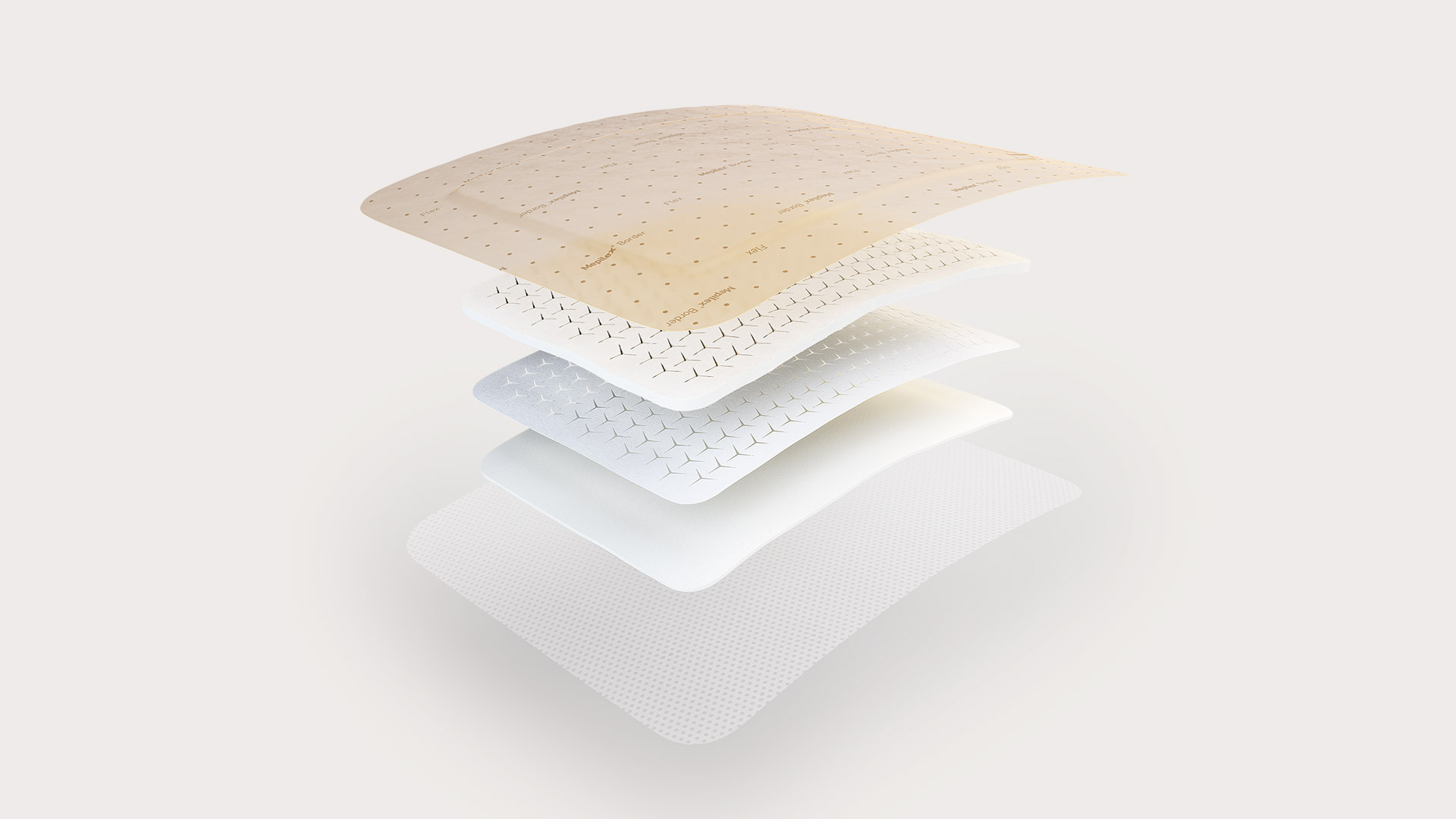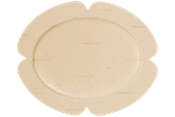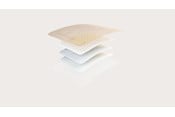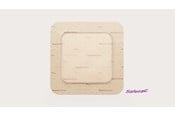 Innovative Flex Technology in the spreading and retention layers allows Mepilex Border Flex to move in every direction, reducing skin stress, increasing comfort and keeping it in place.
Smart exudate management
The 5-layer dressing absorbs, channels and traps exudate and also allows you to track progress.* It also keeps exudate containing bacteria away from the wound bed and minimizes re-entry, even under compression.
Reduced pain and trauma
Our proven Safetac® technology means less pain and trauma to the skin during dressing changes and reduced risk of maceration compared to traditional (adhesive) dressings.
*in vitro studies
Medium to high exudation
Viscous exudate
Painful wound
Fragile skin
Foot ulcer
Leg ulcer
Burn
Traumatic wound
Pressure ulcer
Skin tear
Bordered foam dressings
Absorbent dressings
Mepilex
hidden1
hidden2
Further product information
When to use Mepilex Border Flex
You can use Mepilex Border Flex to manage a wide range of moderate to highly exuding chronic and acute wounds such as diabetic foot ulcers, venous leg ulcers, pressure injuries, skin tears, and traumatic wounds. It can also aid in the prevention of non-sacrum and heel area pressure injuries when used as part of an individualized, comprehensive pressure injury prevention protocol.
hidden1
hidden2
How to use Mepilex Border Flex
Watch how to apply Mepilex Border Flex to your patients.
Ordering information
Mepilex Border Flex (squares)
| | | | | |
| --- | --- | --- | --- | --- |
| Product code | Size | Pcs/box | Pcs/case | HCPCS |
| 595200 | 3˝ x 3˝ (7.5 x 7.5 cm) | 5 | 50 | A6212 |
| 595300 | 4˝ x 4˝ (10 x 10 cm) | 5 | 50 | A6212 |
| 595400 | 6˝ x 6˝ (15 x 15 cm) | 5 | 50 | A6213 |
| 595600 | 6˝ x 8˝ (15 x 20 cm) | 5 | 50 | A6213 |
Mepilex Border Flex (oval)
| | | | | |
| --- | --- | --- | --- | --- |
| Product code | Size | Pcs/box | Pcs/case | HCPCS |
| 583300 | 5.1" x 6.3" (13 x 16 cm) | 5 | 35 | A6212 |
| 583400 | 6" x 7.5" (15 x 19 cm) | 5 | 45 | A6213 |
| 583500 | 3.1" x 4" (7.8 x 10 cm) | 5 | 50 | A6212 |