Absorbent foam dressing
Mepilex
Conformable foam dressing for a wide range of acute and chronic wounds
-/-
Mepilex absorbent foam wound dressing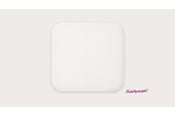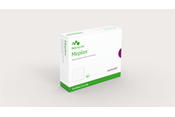 Mepilex® absorbent foam dressing is trusted around the world to manage a wide range of chronic and acute wounds. The product is easily conformable and highly absorbent, to effectively manage wound exudate.
Every Mepilex wound dressing includes Safetac® –the original contact layer designed to minimize pain and trauma at dressing change, so you can remove it easily without damaging the skin. That means less pain for your patients. Safetac also seals the wound margins to protect skin from damaging leakage and maceration.
Mepilex may be cut to suit various wound shapes and difficult to dress locations.
Soft and conformable
Less pain during dressing changes
Seals wound margin to avoid maceration
May be used under compression
Red granulated wound
Low exudation
Low to medium exudation
Painful wound
Superficial wound
Fragile skin
Foot ulcer
Leg ulcer
Traumatic wound
Pressure ulcer
Epidermolysis bullosa
Non-bordered foam dressings
Absorbent dressings
Mepilex
hidden1
hidden2
Further product information
When to use Mepilex
Mepilex is designed for a wide range of low- to medium-exuding wounds. You can customize Mepilex by cutting it to fit an individual wound or body location. This makes it ideal for difficult-to-dress areas. You can use Mepilex together with our Tubifast® fixation.
How to use Mepilex
Always clean the wound prior to applying a dressing. The dressing should overlap the wound bed by at least 2 cm onto the surrounding skin. Use Tubifast when fixation is necessary.
hidden1
hidden2
Mepilex cutting guide
See easy-to-follow tips for cutting Mepilex to fit wounds on different parts of the body.
Ordering information
| | | | |
| --- | --- | --- | --- |
| Product code | Size | Pcs/box | Pcs/case |
| 294199 | 4˝ x 4˝ (10 x 10 cm) | 5 | 70 |
| 294090 | 4˝ x 5˝ (10 x 12 cm) | 5 | 50 |
| 294299 | 4˝ x 8˝ (10 x 20 cm) | 5 | 45 |
| 294399 | 6˝ x 6˝ (15 x 15 cm) | 5 | 25 |
| 294499 | 8˝ x 8˝ (20 x 20 cm) | 5 | 20 |
| 294500 | 8˝ x 20˝ (20 x 50 cm) | 2 | 12 |