Thin foam dressing
Mepilex Lite
The absorbent thin foam dressing designed for managing non to low exuding acute and chronic wounds
-/-
Mepilex Lite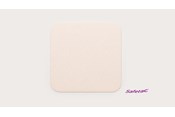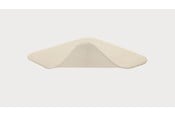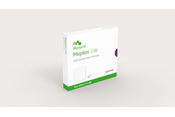 Mepilex® Lite foam dressing is designed to help manage non to low exuding acute and chronic wounds. The thin profile is soft and conformable, to make it easy to use for difficult-to-dress areas of the body.
Mepilex Lite is designed to conform and gently adhere to the skin without adhering to the moist wound. The Safetac® layer allows for atraumatic dressing changes and causes less pain and trauma for patients. Further, the Safetac layer of Mepilex Lite seals the wounds margins to reduce the severity of skin reactions from radiotherapy treatment.
Less pain during dressing changes
Soft and conformable design, for ease of use
Minimizes the risk of maceration

Can be easily cut to size, for versatility
Red granulated wound
Low exudation
Painful wound
Superficial wound
Fragile skin
Pressure ulcer
Radiotherapy induced skin reaction
Epidermolysis bullosa
Non-bordered foam dressings
Absorbent dressings
Mepilex
hidden1
hidden2
Further product information
When to use Mepilex Lite
Mepilex Lite is suitable for a wide range of non to low exuding acute and chronic wounds, such as diabetic wounds, pressure ulcers, partial thickness burns and epidermolysis bullosa.
Mepilex Lite can be easily cut to fit a wound and the soft foam is highly conformable. This makes it ideal for wounds in difficult-to-dress areas like armpits or under the breast. Mepilex Lite can be used with Tubifast® retention bandages.
How to use Mepilex Lite
Watch how to apply Mepilex Lite to your patients.
Ordering information
| | | | |
| --- | --- | --- | --- |
| Product code | Size | Pcs/box | Pcs/case |
| 284090 | 2.4˝ x 3.4˝ (6 x 8.5 cm) | 5 | 70 |
| 284190 | 4˝ x 4˝ (10 x 10 cm | 5 | 50 |
| 284390 | 6˝ x 6˝ (15 x 15 cm) | 5 | 50 |
| 284599 | 8˝ x 20˝ (20 x 50 cm) | 4 | 24 |
hidden2
Products and solutions
Mölnlycke related products