Antimicrobial hydrogel
Normlgel Ag
Antimicrobial wound gel for dry to medium exuding wounds
-/-
Normlgel Ag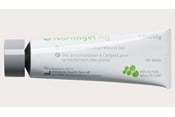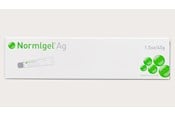 Normlgel® Ag is an antimicrobial hydrogel that is effective in assisting the debridement and desloughing process in dry necrotic wounds, while maintaining a moist wound environment for optimal wound healing.
Normlgel Ag contains an antimicrobial silver compound that is an effective barrier to bacterial penetration by inhibiting the growth of broad spectrum of microorganisms.
Normlgel Ag should be used alongside an appropriate secondary dressing such as Mepilex® Border or Mepilex® Border Lite – depending on the volume of exudate.
Adds moisture and maintains a moist wound environment
Assist debridement and desloughing in dry and/or necrotic wounds
Antimicrobial effect against relevant wound pathogens
Easy to use
Easy to apply and stay in place
Low exudation
Dry skin
Foot ulcer
Leg ulcer
Traumatic wound
Pressure ulcer
Gels
hidden1
hidden2
Further product information
When to use Normlgel Ag
Normlgel Ag is indicated under the medical supervision of a healthcare professional for the management of dry to moderate exuding partial and full thickness wounds such as diabetic ulcers, pressure ulcers, leg ulcers, trauma wounds and abrasions and lacerations.
Ordering information
| | | | |
| --- | --- | --- | --- |
| Product code | Size | Pcs/box | Pcs/case |
| 350450 | 1.5 oz (45gm) | 10 | 30 |