Surgical post-op dressing
Mepilex Border Post-Op
All-in-one post-op dressing with extra flexibility for patient mobility
-/-
Mepilex Border Post-Op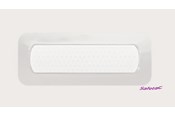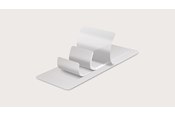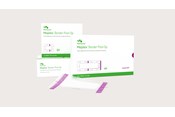 Mepilex® Border Post-Op dressing is extra-conformable and easy to use for surgical wounds, cuts and abrasions. It's self-adherent, thanks to Safetac® – the original less-pain contact layer with silicone adhesion. It's designed to mould softly to skin without sticking to the moist wound, so you can remove it easily without damaging the skin.
The absorbent pad has Flex technology for extra flexibility – so you can rely on it for dressing surgical incisions on joints such as hips and knees – to support early patient mobility. The design is highly absorbent, to reduce dressing change frequency.
Helps reduce the risk of surgical site infections
Supports early patient mobilization
Can help reduce dressing-related costs
minimizes pain during dressing change
Doesn't stick to the wound
hidden1
hidden2
Further product information
hidden1
hidden2
When to use Mepilex Border Post-Op
You can use Mepilex Border Post-Op for exuding acute wounds such as surgical wounds, cuts and abrasions. The design is specifically suited to post-op use for surgical wounds and blood absorption. The Flex technology makes it very conformable – ideal for surgical wounds over joints such as hips and knees.
Frequency of change
You can leave Mepilex Border Post-Op in place for up to seven days, depending on the condition of your patient's wound and the surrounding skin; or as indicated by your organizational procedures or accepted clinical practice.
How Mepilex Border Post-Op works
Watch how the Mepilex Border technology works to effectively manage the wound environment.
Product details
| | | | |
| --- | --- | --- | --- |
| Art. no | Size inches (cm) | Pcs/shelf | Pcs/case |
| 496300 | 4x6 (10x15 cm) | 10 | 100 |
| 496405 | 4x8 (10x20 cm) | 5 | 25 |
| 496455 | 4x10 (10x25 cm) | 5 | 30 |
| 496605 | 4x12 (10x30 cm) | 5 | 25 |
| 496650 | 4x14 (10x35 cm) | 5 | 55 |