Absorbent foam dressing
Mepilex Heel
Conformable foam dressing for acute and chronic wounds on the heel
-/-
Mepilex Heel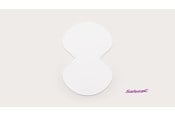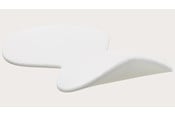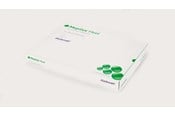 Mepilex® Heel is a shaped foam dressing, designed for wounds occurring on the heel. Mepilex Heel minimizes pain and wound or skin damage at dressing change. Mepilex Heel's absorbency effectively manages wound exudate The conformability of the dressing allows it to easily and comfortably fit on the heel.
Minimizes pain and trauma at dressing changes
Stays in place allowing easy application of compression or retention bandages
Minimizes the risk of maceration
Effectively manages exudate
Shaped especially for the heel
Low exudation
Low to medium exudation
Painful wound
Foot ulcer
Pressure ulcer
Non-bordered foam dressings
Shaped dressings
Absorbent dressings
Mepilex
hidden1
hidden2
When to use Mepilex Heel
Mepilex Heel is an absorbent heel dressing – designed for a wide range of low to medium exuding wounds. Whether applied to the heel or malleolus, Mepilex heel absorbs exudate and utilized Safetac® technology to seal the wound margin, thereby helping minimize the risk of maceration. With its Safetac interface, Mepilex Heel can be removed with minimal risk of trauma to the wound or surrounding skin. Safetac also prevents Mepilex Heel from sticking to the wound bed yet adheres gently to the surrounding skin allowing easy application of secondary fixation.
Ordering information
| | | | |
| --- | --- | --- | --- |
| Product code | Size | Pcs/box | Pcs/case |
| 288100 | 5˝ x 8˝ (13 x 20 cm) | 5 | 25 |