Gentle wound contact layer
Mepitel One
One-sided wound contact layer that allows observation without removing the dressing
-/-
Mepitel One wound contact layer with Safetac technology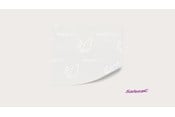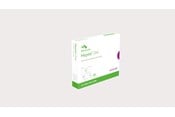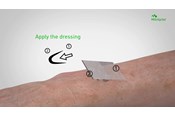 Mepitel® One is a gentle one-sided wound contact layer with Safetac® – the contact layer designed to minimize pain and trauma at dressing change. Mepitel One does not adhere to the moist wound so it can be easily removed without damaging the skin, potentially reducing pain for your patients.

Safetac also protects new tissue and intact skin, so wounds remain undisturbed to support faster healing. Mepitel One seals the wound margins to protect skin from damaging leaks and maceration.
Mepitel One has an open mesh structure that allows exudate to pass through into a secondary absorbent dressing and enables the delivery of topical treatments. Mepitel One allows secondary dressings to be changed without disturbing the wound bed.
Mepitel One is adhesive on one side, so it's easier for you to handle. Plus it's transparent, so you can instantly assess healing progress without removing the contact layer.
Transparent so you can instantly assess healing progress without removing the contact layer
Undisturbed healing – it can remain in place for up to 14 days
Safetac technology – Minimizes the risk of skin damage and pain to the patient
Suitable for a wide variety of indications
* Restore is a registered trademark of Hollister Incorporated.

Red granulated wound
Low exudation
Low to medium exudation
Medium to high exudation
Viscous exudate
Painful wound
Sutured wound
Superficial wound
Fragile skin
Black necrosis
Foot ulcer
Leg ulcer
Burn
Traumatic wound
Skin tear
Wound contact layers
hidden1
hidden2
Further product information
When to use Mepitel One
Mepitel One is a wound contact layer designed for the management of a wide range of exuding wounds such as painful wounds, skin tears, skin abrasions, surgical incisions, partial thickness burns, traumatic wounds, blistering, lacerations, partial and full thickness grafts, leg and foot ulcers. It can also be used as a protective layer on non-exuding wounds and on areas with fragile skin.
The open structure of Mepitel One allows, where clinically indicated, topical ointments to pass through onto the wound.
It can be applied together with Mextra® Superabsorbent; with Tubifast® fixation; and also under compression bandages.
How to use Mepitel One
Watch how to easily apply Mepitel One.
Ordering information
| | | | |
| --- | --- | --- | --- |
| Product code | Size | Pcs/box | Pcs/case |
| 289100 | 2˝ x 3˝ (5 x 7.5 cm) | 10 | 70 |
| 289300 | 3˝ x 4˝ (7.5 x 10 cm) | 10 | 40 |
| 289500 | 4˝ x 7˝ (10 x 18 cm) | 10 | 70 |
| 289700 | 6.8˝ x 10˝ (17 x 25 cm) | 5 | 40 |
| 289750 | 10.8˝ x 20˝ (27.5 x 50 cm) | 2 | 14 |
| 289800 | 3.75˝ x 59˝ (9.5 x 150 cm) | 1 | 9 |