Support bandage
Tubigrip
Multi-purpose elasticated tubular bandage
-/-
Tubigrip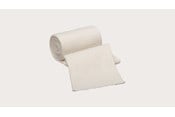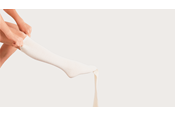 Tubigrip® provides continuous support for the management of strains, sprains, and swelling.
After application, covered elastic threads within the fabric move to adjust to the contours of the body and distribute pressure evenly over the surface.
Tubigrip can be positioned without pins or tape as it can be washed and reused. Tubigrip can be cut to accommodate the exact amount required. Apply with a 2–3 cm overlap. Tubigrip is available in two colors for patient acceptability.
Easy to apply and reapply, even after washing
Full range of sizes to suit most applications
No pins or tapes needed
Available in two colors: natural and beige
hidden1
hidden2
Further product information
When to use Tubigrip
Tubigrip provides firm support in the management of strains, sprains, and swelling.
Material properties
Viscose, Elastane and Polyamide. Caution: This Product Contains Natural Rubber Latex Which May Cause Allergic Reactions.


How to use Tubigrip
* Tubigrip tape measuring guides available upon request
-/-
hidden1
hidden2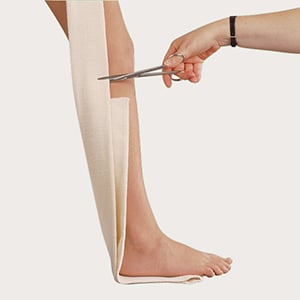 Cut Tubigrip to twice the length required for limb, allowing an extra 2–3cm for overlap.
hidden1
hidden2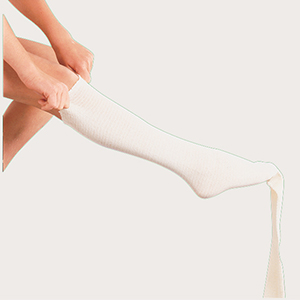 Pull Tubigrip onto limb like a stocking.
hidden1
hidden2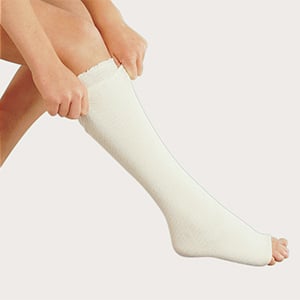 Double Tubigrip back over limb. Ensure upper edge is taken 2–3cm higher up the limb than the first.
Ordering information
Size
Product code
Natural
3.28' (1m)
Product code
Natural
32.81' (10m)
Product code
Biege
32.81' (10m)
A - Infant feet and arms
-
1435
-
B - Small hands and arms
1520
1436
1449
C - Medium arms, small ankles
1521
1443
1450
D - Large arms, medium ankles, small knees
1522
1437
1451
E - Large ankles, medium knees, small thighs
1528
1434
1448
F - Large knees, medium thighs
1523
1438
1452
G - Large thighs
-
1439
1453
J - Small trunks
-
1440
-
K - Small/Medium trunks
-
1441
-
L - Large trunks
-
1442
-
hidden1
hidden2
Speak with a representative
To learn more or to have a Tubigrip expert contact you, please click below.